Appletree Farm Cooperative
2023 CSA

This year again we will offer a Spring greens, a summer tomatoes and a fall storage crop (one time pick up) CSA. Our egg, flower CSA will run only during our other CSA weeks.
You can also sign up to be on our list for all our other weekly food offerings.
Stay tuned for more details soon.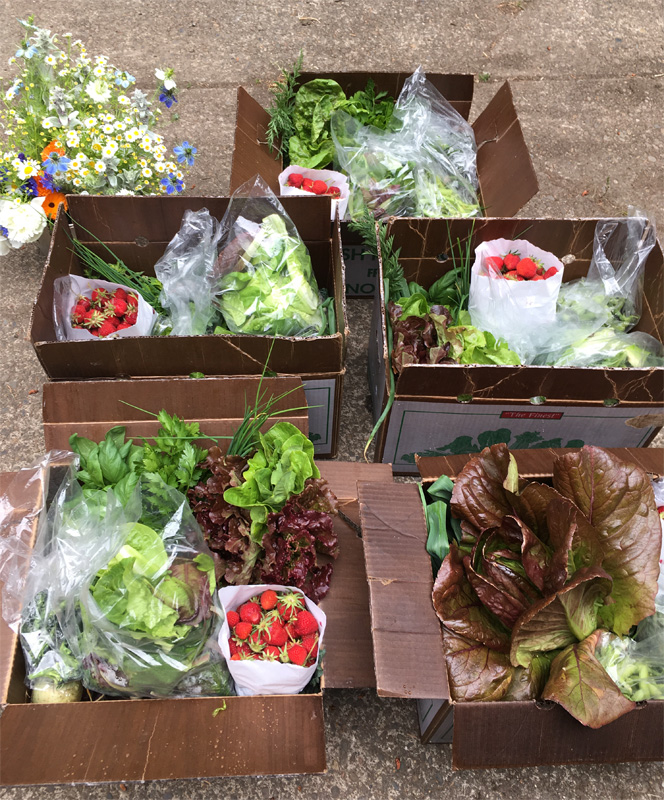 Testimonials
"Appletree Farm nourishes our family in so many ways. From the delicious vegetables to the farm fresh eggs, Appletree fills our home with the smells of soups, baked goods and flowers. We are so grateful to Appletree Farm." – Kathy
"We bought a half share of lamb this past November from Stephanie's Appletree Farm. It is the best lamb we have ever eaten. The Oregon grown ground lamb we buy in stores has a much higher fat content and flames nonstop on the BBQ. This had less fat, was easy to manage on the BBQ and was incredibly tasty. Lamb burgers have been one of our favorite meals over the years, and this was definitely tastier than what we had been having. The lamb chops, a meal we don't often eat, were delicious as well. And the lamb sausage, browned and added to a roasted tomato pasta sauce that we had prepared at the peak of tomato harvest season this past summer, was truly one of our favorite meals of the year. So, we do recommend Appletree Farm without reservation." – Robin and David