I can't say enough how utterly stimulating the month of September and the beginning of October have been. There are so many exciting things happening now and on the horizon. I have been putting a lot of thoughts into the next steps on the farm ranging from Agro-tourism to Workshops to continuing to provide produce and introducing more widely pasture raised lamb.
IF YOU HAVE A MINUTE AND FEEL INCLINED TO DO SO, LET ME KNOW WHAT YOU LIKE ABOUT SOME OF OUR OFFERINGS AT APPLETREE FARM. My drive is still very much community driven and collaborations are still high on my priority list.
We had 7 ewes artificially inseminated September 4th, Glen Erickson from newfrontiergenetics.org came through. I really like working with Glen and one of the perks is that he is great at providing us with some level of education. Our youngest son Peter got to AI his ewe Ireland.
Mid September marked the end of our Produce, egg, flower CSA and what a great season we had! I love helping feed my community and I continue to love the work in the gardens. Weather-wise this summer offered comfortable opportunities to work in the gardens and to grow produce. We did not use nearly as much water as last summer!
I know many folks wish for an Indian Summer, but September in Oregon was pretty amazing. I was gone for part of September but upon return I actually found grass and green pastures. I just sheared my sheep and their wool is amazing as is their body condition, so the re-growth we had in September is really showing.
My time in France was amazing a mix of family time and business talks with my father, who never ceases to amaze me by how creative he is with finding agricultural niches. I am always torn to leave France, and my loved ones, but anxious to come back to the farm and the sheep.
As expected my return was greeted with many tasks at hand. The upper and lower gardens were gleaned, weeded, covered with organic matter and recycled plastic (we cover our beds with big plastic sheets so that we can start planting early in the spring), Elari's garden is still producing some flowers so it will be cleaned up and mulched later. The greenhouse is still producing tomatoes, cucumbers and eggplants, I will slowly clean up the beds and get things ready. I do not feel the sense of urgency for the greenhouse that I feel for the gardens outside. We will have kale, collards, salad greens throughout the fall and winter.
The sheep got shorn and we have some beautiful fleeces available. I am in the process of skirting, taking pictures and posting available fleeces.
September and October also mean breeding time and ultrasound opportunities. It is a great time of learning on the farm, so far we have confirmed 5 bred ewes from AI and we will run another round of images next week. Stay tuned!
I am getting ready for the Holidays with some farm store items and I have started spending more time on branding and marketing with the help of Kim Goodling from the Vermont Farm School. These are exciting times indeed!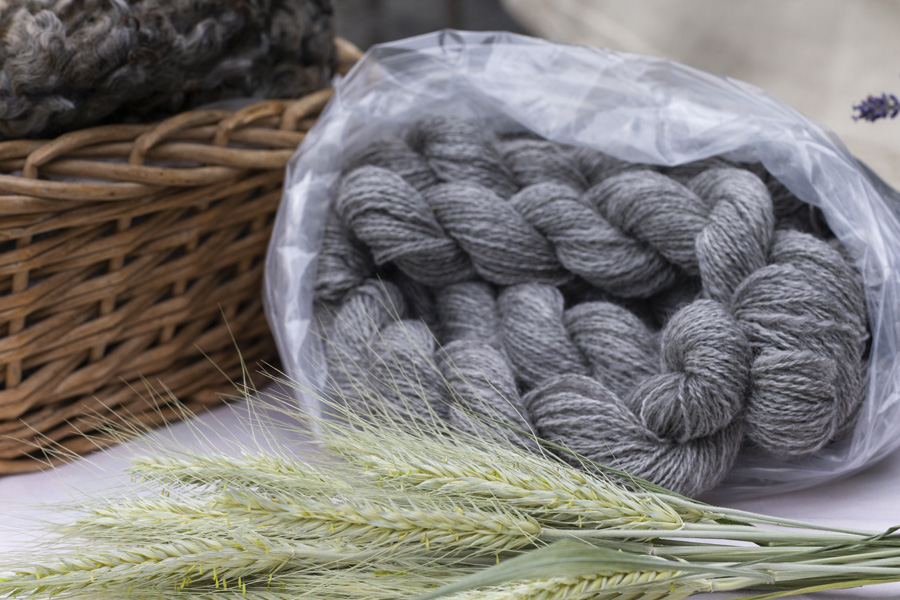 Stay Tuned for more and thank you for following us!